Have a Question?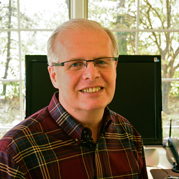 Hi, I'm Jack Smith founder of patent-illustrators.com. I am delighted to answer any question you may have about patent-illustrators.com, or simply help you with your patent illustrations. I can help you figure out any of your drawing needs or find what would be of value, for what you are planning. With over thirty years of service... I can help! As a matter of fact... Do you need a referral? Do you need help with economical manufacturing sources? ...Need marketing assistance? ...Need financial assistance? ...Want more education about the invention process? ...Want to meet other inventors? ...Want to meet professional service providers? ...Interested in illustrations for your publication? ...Looking for user friendly INSTRUCTIONS, for your new product? ...Need exploded views of your new invention? ...Have a trademark and need drawings to file? I am delighted to provide you with answers to any inquiry you may have!
Have A Question About Contact Information.
An actual person will give you real answers based upon direct first hand experience with patent illustrations and new inventions. There is no charge for this service. Ask us any question, you may have!