Books, Videos, CD's and Recommended Reading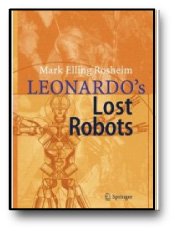 Leonardo's Lost Robots
Author: Mark Elling Rosheim
---
Working with Jack Smith on /Leonardo's Lost Robots/ has been one of the joys of my professional life. The majority of the fine ink line drawings of the book were produced by Jack. No matter what his starting point be it fine or rough sketches, CAD drawings, photos or found artwork Jack would turn these into truly classic illustrations. Jack's skill with computer and traditional methods as well as a broad grounding in the arts enabled him to tackle any challenge no matter how difficult. An excellent sense of line, shading, and proportion are a just a few of his gifts. In the true renaissance meaning of the word – Jack Smith is a Master.
Mark Rosheim
---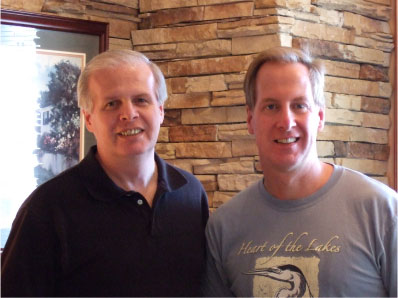 ---
Book Description:
Leonardo's Lost Robots reinterprets Leonardo da Vinci's mechanical design work, revealing a new level of sophistication not recognized by art historians or engineers. By identifying his major technological projects, the book reinterprets Leonardo's legacy of notes, showing that apparently unconnected fragments from dispersed manuscripts actually comprise cohesive designs for functioning automata. Using the rough sketches scattered throughout almost all of Leonardo's notebooks, the author has reconstructed Leonardo's programmable cart, which was the platform for other automata: a Robot Lion, a Robot Knight, and a hydraulically powered automaton for striking a bell. Through a readable, lively narrative, Mark Rosheim explains how he reconstructed da Vinci's designs. In a foreword the world-renowned Leonardo scholar Carlo Pedretti interprets the significance of these reconstructions for our understanding of Leonardo's oeuvre. Order Leonardo' Lost Robots
---
Jack Is Featured In In A Face Project™ - Micro Documentary
Art, wisdom, and good work are just a few of the things Jack discusses with A Face Project™ in this episode. Story JACK/SEVEN.
Jack has some fantastic things to share about his career and his many accomplishments, from beautiful self-portraits to a thriving business.
A Face Project™ is a collection of stories from around the world told through audio recordings, photography, and some writing.
Click on the A Face Project™ button below and find out more about Jack Smith.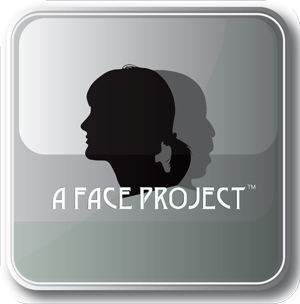 ---
READ the full interview, with Jack Smith, at this link to the IP Folio Blog article posted by Nigel Ravenhill.
---
Inventing is a life long personal growth process, as well as a money making process. Read, listen and watch! There is an abundance of information available to you, like never before, at any time on earth.
---
Order Other Books, Videos and CDs Now!..Best Price..Free Shipping!